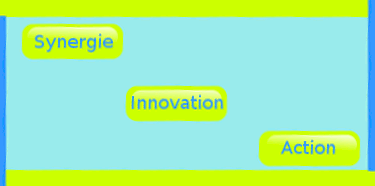 Synovaction B.V. is a Dutch company that is specialized in consultancy for companies in the horticultural sector in the areas of:
Propagation and breeding
Optimization of business processes and technologies
Genetic and technical innovations
Market development, construction and/or optimization of export activities
The focus is on generating Synergy by handling an Active policy to match Innovations of companies with the right commercial companies and vice versa.
To obtain valuable innovations for nowadays professional and demanding market, very often these companies have to be highly specialized. To make it a commercial and financial success many other conditions have to be created which often are not optimally met. The reverse may be true as well: strong commercial companies need to find innovative marketable products to enforce their strategic commercial policy. Synovaction is specialized in bringing together various companies and assisting them in achieving an optimal product/market combination.
Synovaction uses a scientific background and more than 20 years experience in the floriculture sector:
a global network of

specialized commercial trading companies
breeding/propagation companies
growing technical expertise in both soil and substrate crops in many parts of the world
Technical experts

breeding of both generative and vegetative propagated crops
tissue culture propagation
growing technical expertise in both soil and substrate crops in many parts of the world
marketing and promotional activities
On the next pages you will find a number of practical innovations that now are matched with excellent commercial partners. Perhaps you're looking for innovations that can help to enforce your marketing strategy, or you obtained innovations, which you want to introduce into the international market.
Are you interested or you want a detailed explanation of the options, please do not hesitate to contact us.
Address
Ir. René van Berlo
Synovaction B.V.
Noordeinde 207 B
2771 WN Boskoop
Holland
Tel: +31 (0)172-495225
Fax: +31 (0)172-473065
Mobile: +31 (0)6-34814007
Email